Certified Paleo | Autoimmune Skin Care
Don't take it from us, hear what our customers are saying. Our focus was simply to make products that work. Skin care should work. It was not meant to be a list of ingredients you can't pronounce. Nor was it meant to be diluted with water, to cut production costs - your skin doesn't need water.
It needs oil - pure oils, natural oils, compatible oils.
This is exactly where we come in.

Discover The Difference.
IF YOUR SKIN CAME WITH INSTRUCTIONS, IT WOULD SAY,
"USE BALM OF GILEAD."
INTENSIVE SKIN HEALING | FOR ALL SKIN TYPES
---
Manuka + Frankincense infusion
Made with New Zealand's exclusive Manuka honey, highly valued for its rare and natural properties, our Manuka Honey Collection is specially formulated for INTENSIVE SKIN HEALING. A blend of grass-fed tallow infused with Manuka and Frankincense, among many other carefully chosen essential oils, this line of nutrient-dense balms and creams is real food for your skin. Created in consideration of those with ultra-sensitive skin, like eczema psoriasis prone individuals. 
Blog
---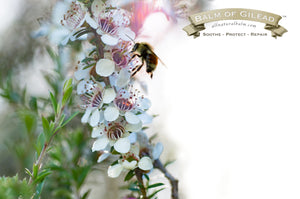 Eczema is a well known condition today, afflicting more and more people, of all age groups. Identifying the root cause can often evade most. How to care for skin when...
Results are in and we are pleased to announce that our Manuka Defense Healing Balm has recently been selected by Medical News Today as the "Best for psoriasis and eczema...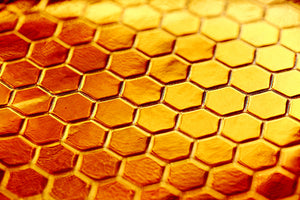 Chosen #1 on "Best Eczema Honey Cream Ingredients - of 2022"!   If you've not tried it yet, perhaps now is the time. Scientifically formulated based on nearly a decade...